CELEBRATE AND REMEMBER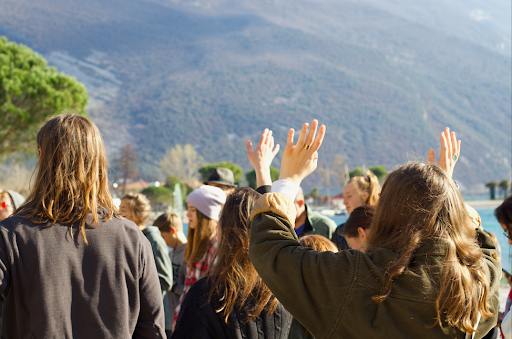 FIVE YEAR ANNIVERSARY
JUNE 19-25 2023
Exodus 12:14 - "This is a day to remember. Each year, from generation to generation, you must celebrate it as a special festival to the LORD"
We want to celebrate God's faithfulness of these past 5 years with everyone who has been a part of our story!
---
Cammino DTS - January 2023
January 15th - July 1st, 2023
In a world full of pressure and full of distraction we want to set this time of six months apart to seek God together and let his presence transform us. Six months of 'knowing God and making God known', having the potential to change our lives for good.
Are you willing to set 6 months apart to join us on this journey? Discovering more of who God is and making friendships for a life-time along the way? Then this might be your DTS!
Cammino is the Italian word for path, journey, pilgrimage, walk. In our lives we are all on a Cammino and the DTS is part of that Cammino. None of us have arrived yet. Students, staff and school leaders we are wanting to go further in our Cammino of life, knowing God more and making Him known. For this time we want to invite you to walk together with us on this part of our Cammino. We will go over mountains and have beautiful views. We will also encounter challenging and steep parts on our Cammino, but those we will also walk together, becoming more equipped for whatever lies ahead in the Camminos of our lives.